Enhanced Security - Security Keys for Side Hinged Doors

From week commencing March 18th 2019, all side hinged garage doors will ship with security keys - 2 keys per door.
What are Security Keys?
Security Keys add extra security by preventing unauthorised copying. They cannot be cut by anyone other than the issuer of the key - Teckentrup.

How do I, or my end-user customer, order a new key?
Call 01925 924 050 and we'll confirm details against our records and process the order.
How Much?
See our current price list.
I've lost both my keys? The key number is also recorded on a sticker on the inside of the door and we hold a record of the key number allocated to the door serial number as a further safeguard.
Can I get keys cut locally? No. Key blanks are not made available to third parties to maintain key security.
Need a key?
Call the team on: 01925 924 050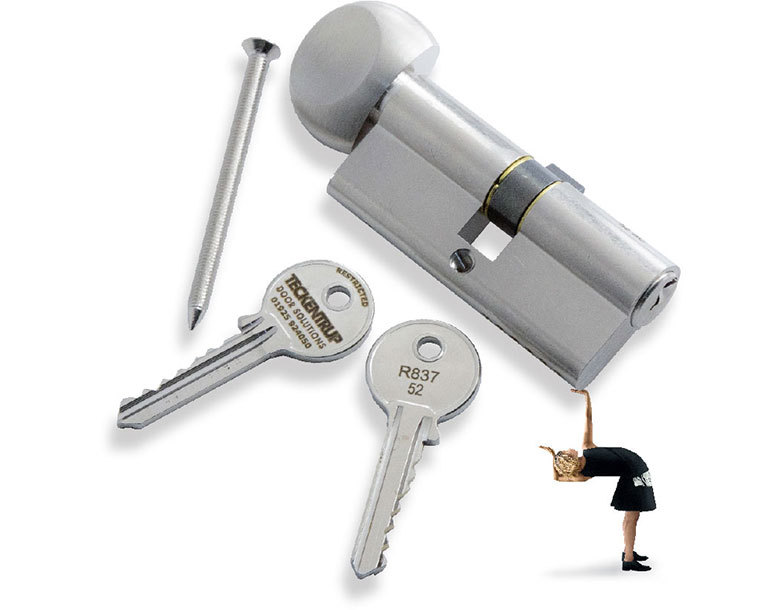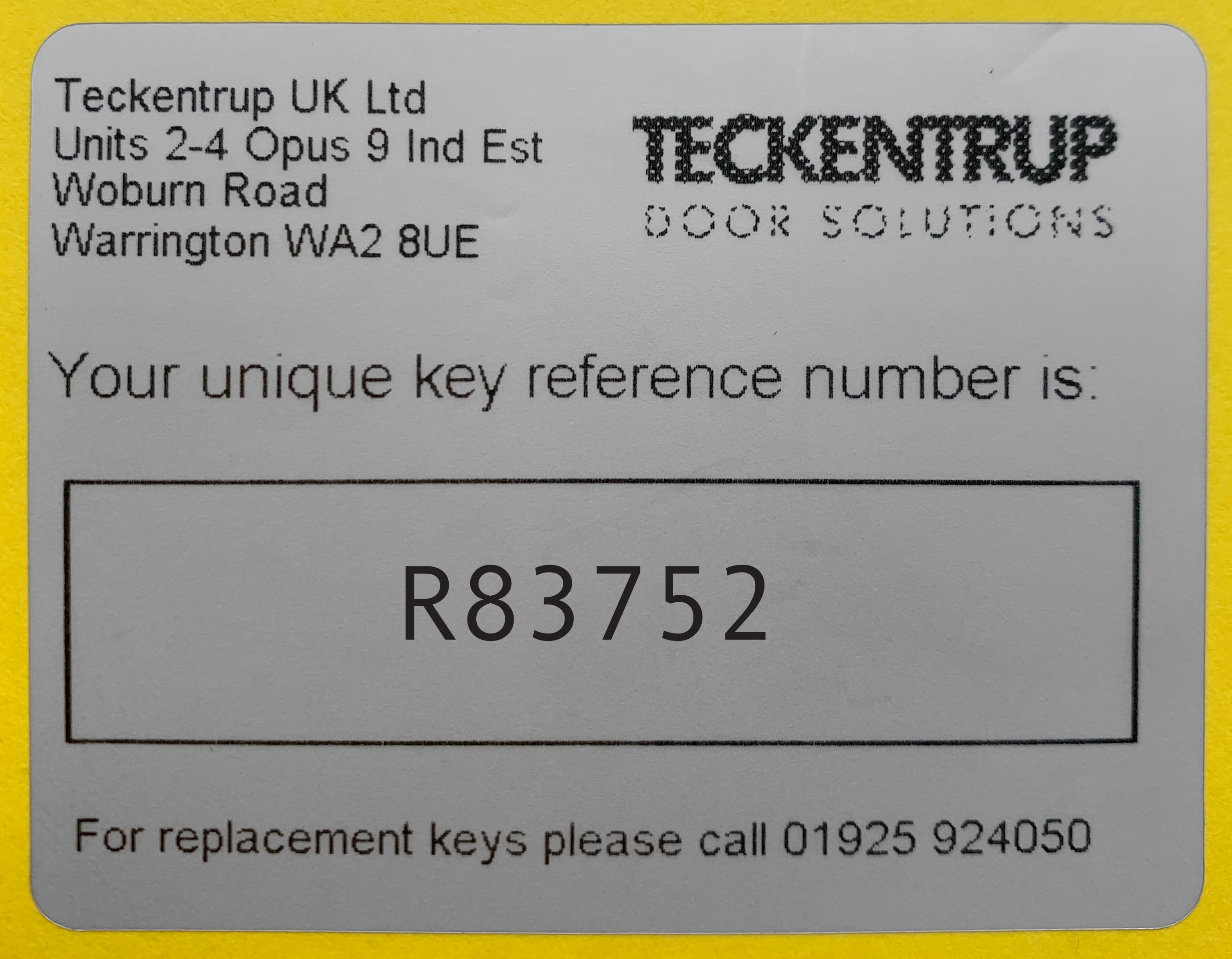 The unique key code is on each key and the door label, along with the number to call to request additional keys.
---