Double doors for XXL hall doorways
Efficient and fast, even for small loading volumes: that was the goal that Elvis Teilladungssystem GmbH set itself when it was planning a new goods handling facility. Now smaller part loads can be handled rather than the pallets having to be processed individually. The plan was also to utilise the loading capacities of the lorries to the fullest extent. The result of this is a 10,000 square metre hall with two entrance/exit doorways through which the lorries drive in and out. The entrances and exits were planned to be extra-large so that they do not become an obstruction in the hub. They are 15 metres wide and almost five metres high. A special solution was needed for the doors. The door and gate specialist Teckentrup rose to this challenge. The basic idea: A design with roller shutters was required, despite the fact that the entrances and exits needed to be very wide.
Two doors located next to each other, in which the middle post takes over the lateral guidance; the post then slides to one side when the doors are fully opened. Eight ThermoTeck roller shutters with direct mount drive were fitted into the four hall entrances - two for each opening. The middle post is 50 cm wide and is made from galvanised steel; it ensures that the doors remain stable and assists with guidance. It is connected with the guide rails at the top; using these it can also be shifted to the side.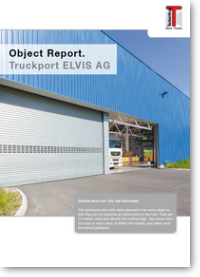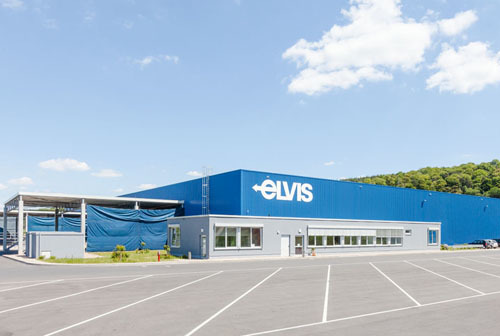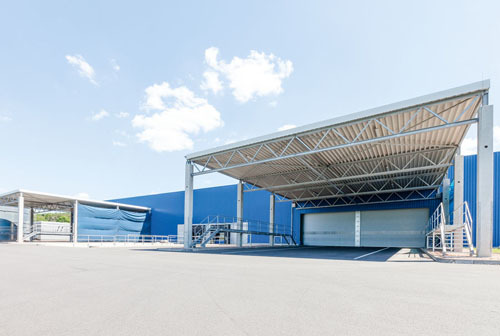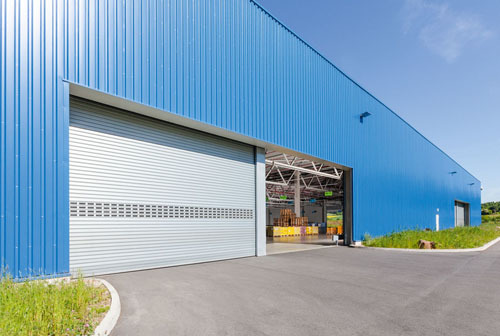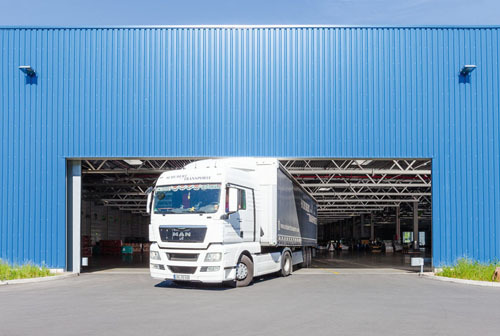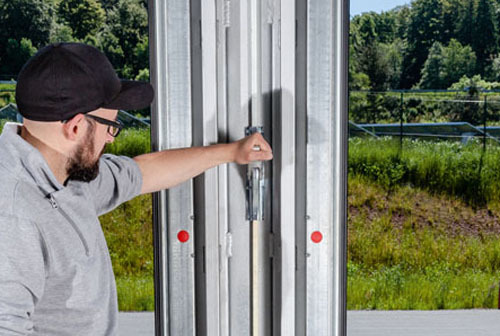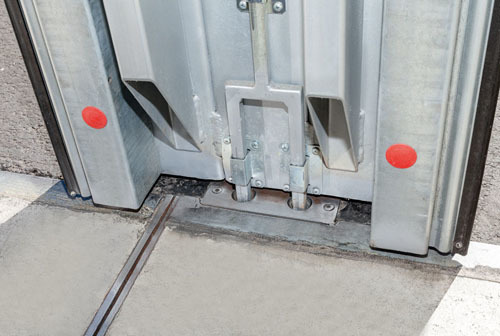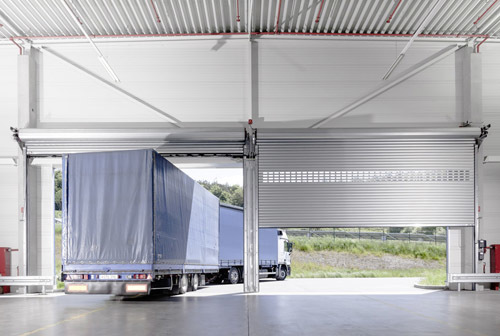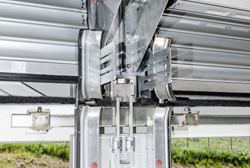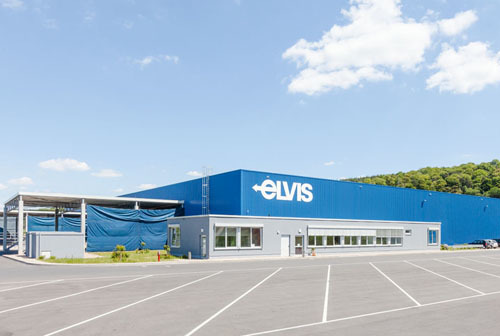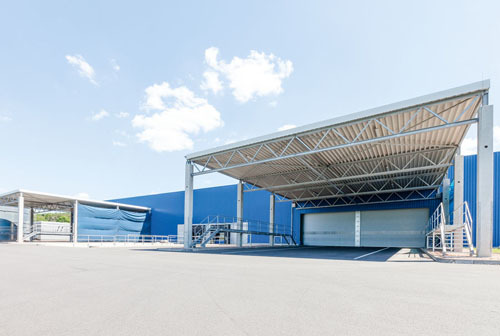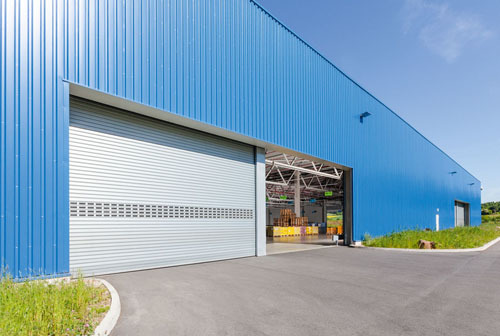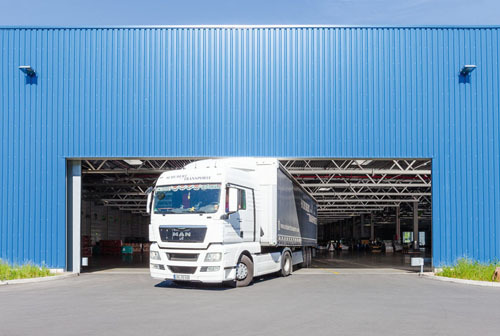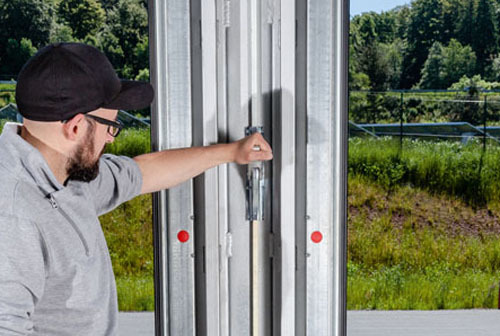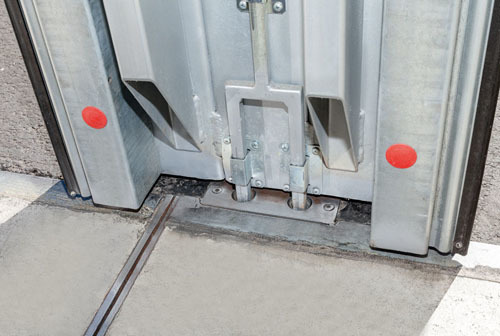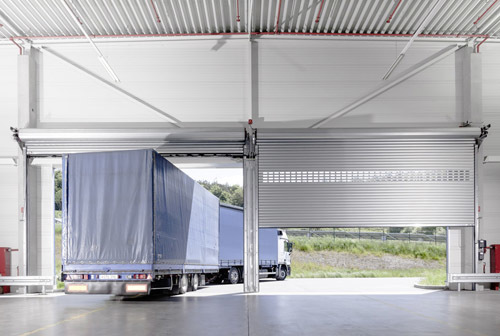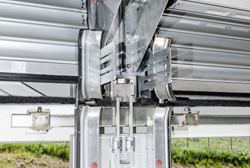 ---