Wind-Out Lugs - Side Hinged Fitting Made Easy!
We've added wind-out lugs to the side hinged frame for fast and easy frame setting...
Position the frame in the opening, wind out the lugs with a 4mm allen key until the frame is true, level and square... ...and you're ready to fix.
No more fiddling with wedges or packers to get things set. Simple and fast frame setting!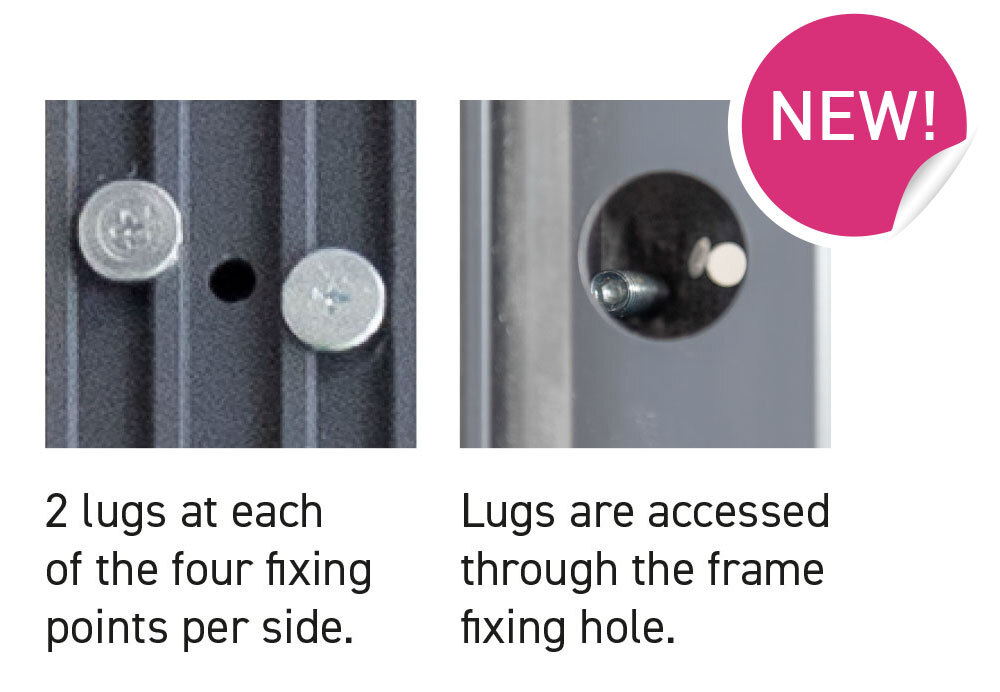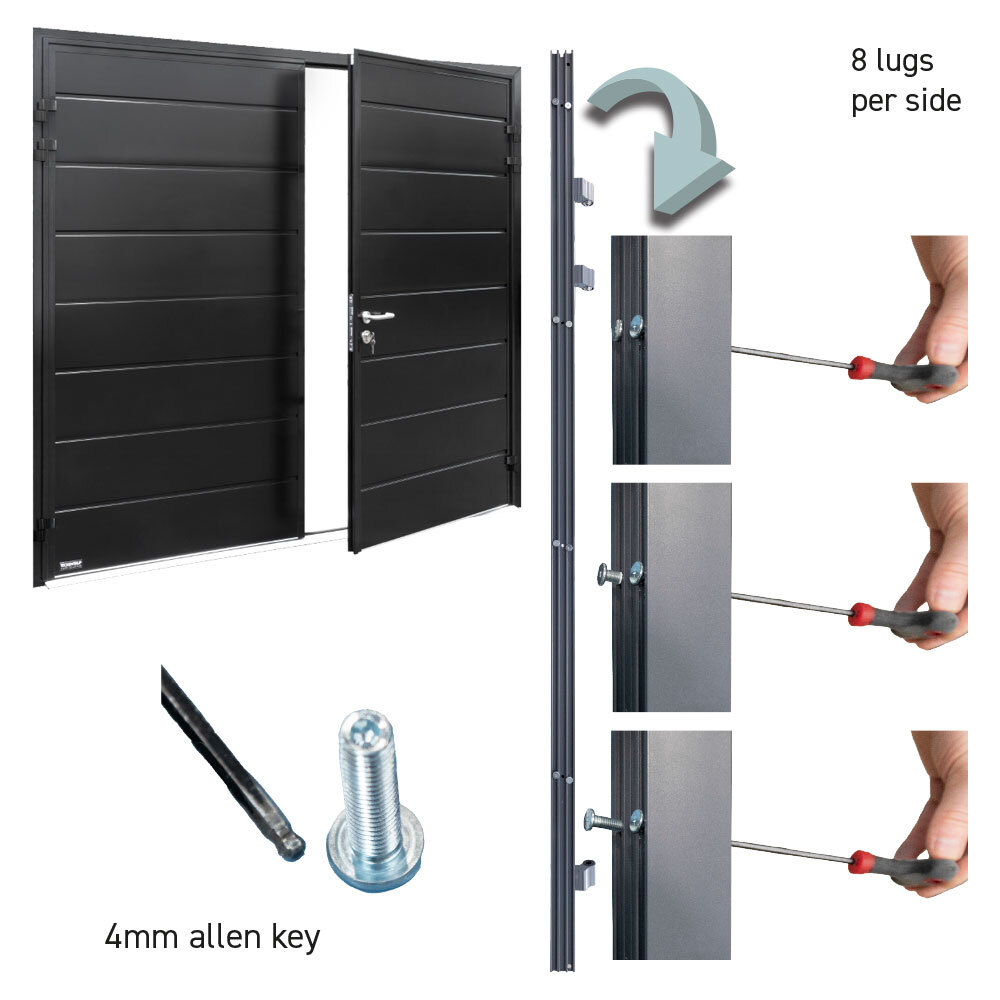 Do not use an impact driver or power tools to extend the lugs. Use a manual allen key ONLY!