Made to measure, made to last
Superb Manufacturing
Our door leaves compromise eight different layers, which gives them extraordinary wear resistance and durability.

Sealed top coating
Highly effective adhesion primer
Corrosion-resistant galvanized
Steel core
Corrosion-resistant galvanized
Highly effective adhesion primer
Protective coat on rear side
Highly-stable core made of special foam with integrated thermal insulation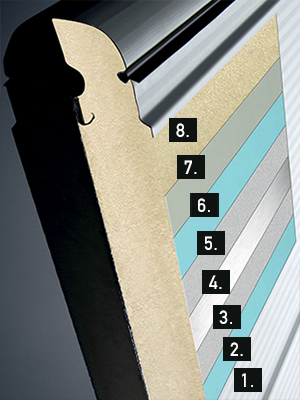 Exact Fit Dimensions
Whether you're renovating or building anew - Teckentrup sectional garage doors fit perfectly into every installation situation. Door widths of up to 5.5m and door heights of up to 3m are made to measure for the right fit. Every door is superbly manufactured to exacting standards.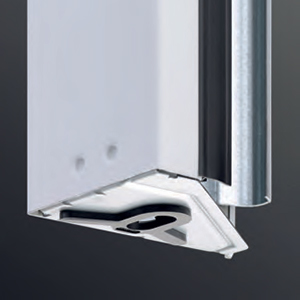 Corrosion Protection
A special plastic element separates the vertical frame sections from the floor. Whether after a rain shower or in the case of creeping dampness - the design ensures that the base area is always aerated, dries quickly, and is hence better protected against corrosion.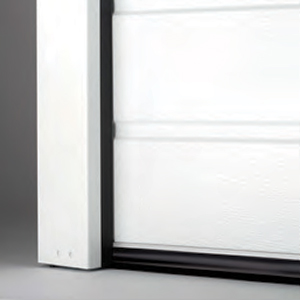 Durable Surface Protection
The galvanized garage door frames have a high-quality top coating. This protects the doors from external influences and they remain just as decorative after several years as they were on the first day, with just a little regular care and maintenance.